Dear Colleagues,
We always try to provide excellent presenters at our yearly conferences and this year was certainly no exception. Our presenters who spoke on the changes in hospice were excellent---and timely.
I don't know if any of you have noticed the increase in articles and reports on euthanasia and doctor assisted suicide that I have, but it is beginning to concern me. The problem is that most of the reporting is leaning toward approval of these practices.
While I have never approved of active or passive euthanasia or doctor assisted suicide I have always found these topics more difficult to debate, probably due to the fact that the person deciding to do these things was taking action against him/herself and not an innocent, silent, third party--a child-- as with abortion.
Well, the argument is changing. There is more and more emphasis being placed on mandatory end of life documents, expense of treatment, burden to others, uselessness and how the good of society might be better served if those suffering lingering illnesses were "helped" out of existence. One of our states has actually refused to pay for life extending treatment but offered to provide life ending drugs at no cost.
I am not sure what is driving this more overt message to end life but I am one of the few people in our country who has actually read almost every page of the Affordable Care Act and I can assure you that while the name does not exist, "death panels" are contained within the language. We must be aware of what is happening and be prepared to discourage it.
Life is precious, a gift, and has value regardless of age, stage of development or condition of dependency. We are charged to protect it, treat with compassion and relieve suffering. It is not ours to end either by omission or commission.
Love Life,
Diane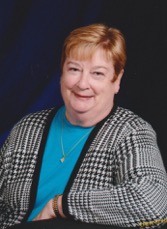 Diane Trombley , RN, MSN
President, MNFL