Dear Colleagues,
SILENCE! DO NOT SPEAK! SAY NOTHING!
By saying as little as possible about the scandalous activity attributed to Planned Parenthood, that organization hopes to ride out the current storm of bad publicity and exposure.
They have let others, their usual defenders—Josh Earnest, Presidential Press Secretary, Hillary Clinton, Nancy Pelosi, NYT, Salon, most Democratic politicians (sorry, no disrespect to Democratic politicians, just stating a fact), speak for them. What are they saying? "Edited tape", "gorilla video", "taken out of context", "war on women", "not the whole story", "we don't make money from this", "tissue for needed research", "contributing to finding a cure for Alzheimer's and Parkinson's", and on and on and on and on.
Well, let's see—the medical director for PP admitted on the video that she and other PP doctors modify the technique they use during an abortion to be sure to remove, intact, that tissue and those organs negotiated for with the firms that want them. She acknowledged that getting and intact head out of the uterus is difficult and might require a lengthier procedure. Another PP doctor was seen and heard discussing negotiating methods and price with a presumed buyer, indicating that she was looking for a large monetary return on her time and trouble because, after all, she was wishing to buy a Lamborghini automobile. Even if this last remark was made tongue in cheek, discussing removing body parts and monetary returns for dismembering a human infant over Caesar salad and Chardonnay is stomach turning.
Going back to the responses from PP defenders—parts of the tape presented on the internet were edited for length. The entire 21/2 hour tape is available to anyone who wants to spend that much time listening to how to remove an intact arm and the written transcripts are also available. They say it was edited. Offer some proof. They say that the tape does not show the whole story. Ok, show us the whole story. Show us how informed consent is obtained—do they tell the woman she can "donate tissue" or do they tell her they will remove a leg and an arm, intact and whole, because that is what the buyer wants? Gorilla tape—I don't know what that is. Undercover, a sting, the PP doctor did not know she was being taped?—yes, yes, yes. Illegal?—no. Researchers no long need "fresh tissues" (I could be gross and say that sounds like "fresh meat" but I won't) for their research. They want it yes, but they don't need it. The tapes are "mean-spirited" and a represent a war on women, seeking to deny needed health services. If the tapes are mean spirited, the words are coming right out of the mouths of PP representatives. The only war on women is the one fashioned by those who know that a good way to make abortion acceptable is to call it 'reproductive rights'. That the only way to make PP respectable is to say they provide a whole host of services to women and abortion is only a small part—to the tune of 347,000 "small parts" a year. A baby's arms, legs, livers, lungs or heads are indeed small at 12 weeks.
STAND UP! SPEAK UP! INFORM YOURSLEVES! SUBSCRIBE TO LIFENEWS.COM! GET THE RIGHT TO LIFE-LIFESPAN NEWSLETTER; SHARE WHAT YOU KNOW WITH FACEBOOK, TWITTER AND WHATEVER OTHER SOCIAL MEDIA ACCOUNTS YOU HAVE. IF YOU REMAIN SILENT, THIS WILL FADE FROM SIGHT. THE STATES THAT HAVE PROMISED TO INVESTIGATE
(9 SO FAR) WILL LET THE ISSUE MOVE TO THE BACK BURNER. Will you make people angry? Yes. Will you lose friends? Yes. Will you be called names? Yes. Will you be instrumental in removing almost $500,000 tax dollars given to PP? Hopefully. Will you be the voice for a voiceless baby? I pray that you will.
"THE ONLY THING NECESSARY FOR EVIL TO TRIUMPH IS FOR GOOD MEN/WOMEN TO DO NOTHING", Edmund Burke
Love Life!
Diane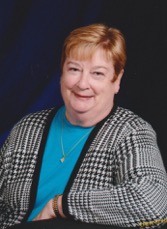 Diane Trombley , RN, BSN
President, MNFL