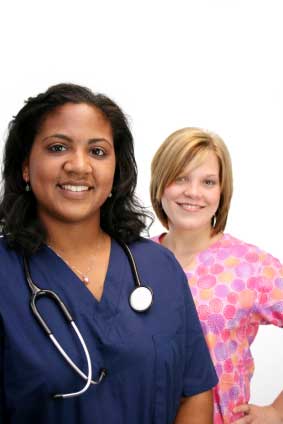 Our History
Michigan Nurses For Life began independently in the hearts of two nurses in the Metro Detroit area in the fall of 1995. One was a LPN; the other was a RN.
Both called the Educational Center For Life in Oakland County to see if there was such a group already in existence. Both were aware there was a National Association of Prolife Nurses, but wanted to be involved in something local. The answer was "no", but they were given each other's phone number.
After that meeting and a great deal of work, which included developing the purpose, structure, marketing plan, and activities for the organization, MNFL emerged as a vibrant organization.
After a number of phone conversations, the two planned to meet one rainy fall evening in 1995, at a local restaurant. Another nurse, who was a member of a local prolife nursing group that dissolved in the late 1980's, joined them.
Michigan Nurses For Life has now grown to a membership of over 200 health care professionals. Each year an Educational Conference is held and Contact Hours are offered. A great deal has been accomplished, but there is so much more to be done!
Co-Founders MNFL 1995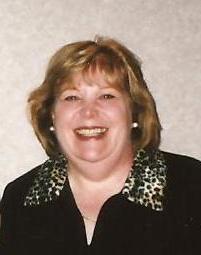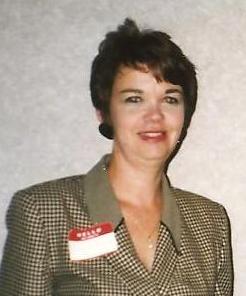 << Jackie Blackwood
Mary Lou Temple >>
---
NOTE: Compassion Pregnancy Center at 37540 S. Gratiot Ave., Suite 100
Clinton Twp., MI 48036 needs a part-time registered nurse with OB/Ultrasound experience.

Please contact Kathy Bazzy at 586-783-2229 or visit www.compassionpregnancy.org.


---
2012-2013 NURSING SCHOLARSHIP APPLICATION
National Association of Prolife Nurses scholarship application is available at www.nursesforlife.org. Any student currently enrolled in an accredited school of nursing in the fall, winter or spring of the 2013-2014 school year, including full time or part time. A $1,000 scholarship will be paid directly to the school in which the winner is enrolled. The scholarship may be used for tuition, books or supplies. The application must be completed and returned to the NAPN by February 15, 2014.
---
All you Facebook Folks----the National Association of Pro-Life Nurses now has a Facebook site. Please check it out, become a fan and let the light for Life shine on Facebook!
Dear Colleagues,
Each year, as I write this membership renewal letter, I reflect on what has happened in the previous 12 months with our struggle to defend human life, at all stages.
Most recently, a young girl in California has been much in the news. Jahi had a routine tonsillectomy that apparently went terribly wrong and she was left in an unresponsive state. I used that word very intentionally. She is not a vegetable—she is a human person. She has been declared "brain dead". What exactly does that mean? The definition of brain death seems to change with each person describing it. After the hospital stated that three days after the event, Jahi was a dead body, and that, in spite of her parent's objections, they were unilaterally withdrawing life support because it was "unethical to provide medical treatment to a dead body". A court battle ensued and Jahi's parents were finally given judicial approval to move her to a different facility that would provide ventilation and a feeding tube.
Is this good or bad for Jahi? How about her parents, who are placing their faith in a miracle? Is this futile care? Who should decide what is futile? How do we prepare family members for the demise of a loved one? It seems that referring to their family member as a "dead body" is unduly harsh. Are Jahi's parents, or any relative of a non-responsive patient, grasping at straws and their desires need to be ignored because "it is unethical to do treatments on dead bodies"? Should we EVER refer to someone on ventilation with unfavorable EEG tracings as dead bodies? If, in fact, they are deceased, where is our respect for the lives they led, the people they loved and those who loved them?
I don't have answers to any of these questions but we need to find those answers as medical care of all kinds changes under Obamacare. End of life care will continue to be of grave concern as we proceed into 2014 and beyond. MNFL will question, explore, research and study the direction our medical services are going and hope that you will be interested in the answers we find.
Please renew your membership!
Love Life!
Diane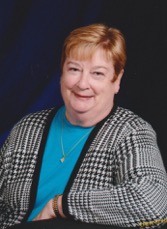 Diane Trombley , RN, MSN
President, MNFL